R&C Roofing is Committed to Helping Our Community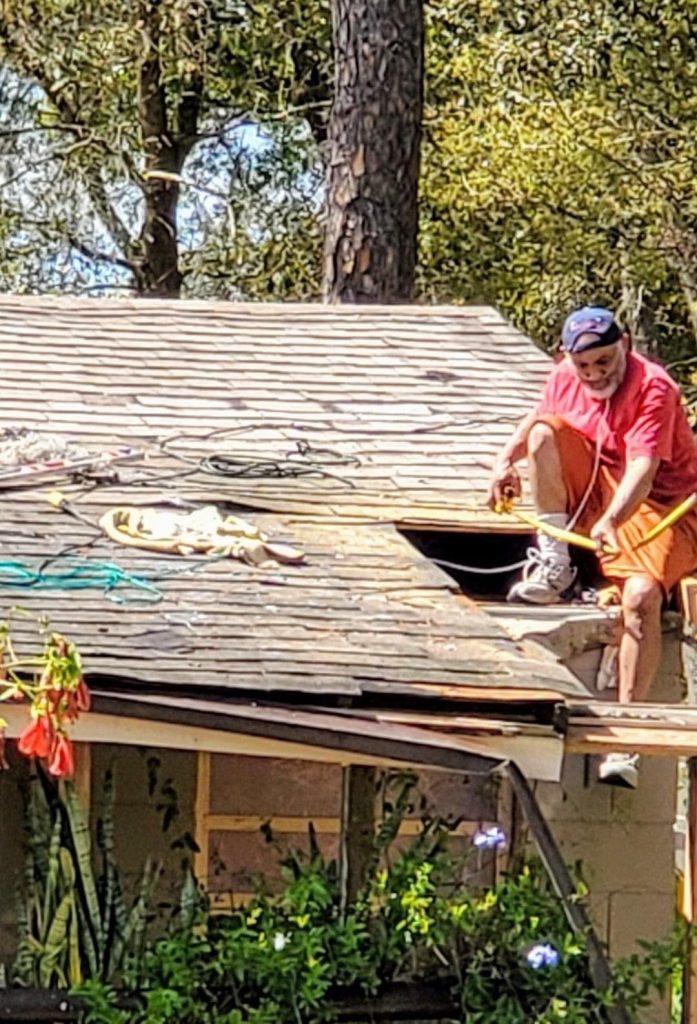 Our beautiful state of Florida is no stranger to hard hitting hurricanes that sometimes rock our communities to their core. A few months ago, a hurricane rolled through the City of Oviedo and destroyed a disabled hispanic man's roof. The man tried going through his insurance to fix the gaping hole in his roof, but his insurance company wasn't offering nearly enough to cover the cost of the repair.
There is never a good time to have a hole in your roof, but in the heat of the Florida summer it is especially bad – and this man was forced to run his A/C so high for so long that it stopped working due to excessive use. This man is not one to give in, and decided that if his insurance company wasn't going to help him, then he would fix it himself. Armed with his oxygen tank and a tarp, the man climbed onto his roof to cover the gaping hole. Thankfully a neighbor saw him, took a picture, and posted it on social media. When R&C Roofing learned of this man's story, we knew we had to act; a member of our community was in need.
Before we could even begin to repair the damaged roof we discovered a litany of issues; there were truss issues, engineering issues, excessive mold, and rotted wood that needed to be dealt with. We are glad to say that R&C Roofing was able to completely repair the man's roof and that we did it at no cost to him.
Our community means everything to us, and we are so proud to have been able to help someone here at home in his time of need. Nightmare home situations like this unfortunately happen everyday, but R&C Roofing is here to help you feel safe and secure in your home; call us today to set up a free drone roof inspection to make sure that your roof is in good shape.
-The R&C Team!
Get an e-quote
in under an hour!